Focus on India
In the spring of 2003, German cinemas showed a Hindi film with German subtitles (Kabhi Khushi Kabhie Gham/Sometimes Happy Sometimes Sad, Karan Johar, India 2001).
Makkhi, S. S. Rajamouli, IND 2012
In the following years, more movies and television programmes – in dubbed versions or with German subtitles – have fuelled a growing interest in Indian cinema, bringing about a veritable "Bollywood" boom. We have accompanied this trend with our work from the outset.
Once reserved for a niche audience, Indian film has now gone mainstream. On 16 February 2012, the launch of the German-Indian co-production Don 2 – The King Is Back marked the first time that a German-dubbed version of a Hindi film has been seen in cinemas in Germany.
PEEPLI LIVE, Anusha Rizvi, IND 2010
The attention that so-called Bollywood cinema has drawn to itself over the past ten years has also led to the general rediscovery of India as a film-producing country. India has always been a great cinema nation. As well as the Hindi films produced in Bombay, for a century films have been made in other cities in other Indian languages as well – commercial blockbuster movies, art house films, animated films, documentaries.
LUNCHBOX, Ritesh Batra, IND/USA/D/F 2013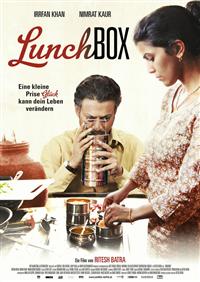 And, away from mainstream cinema, more and more independent productions are making their way into the European film and festival landscape. For example, in 2010 and 2011, Peepli Live and Dhobi Ghat, debut films by two woman directors, were shown in German cinemas. In 2012, no fewer than three films by directors associated with the new wave of Hindi independent cinema were shown in Cannes: Anurag Kashyap's Gangs of Wasseypur, Ashim Ahluwalia's Miss Lovely und Vasan Bala's Peddlers. And in 2013 The Lunchbox, directed by Ritesh Batra, made a splash there. But it's not only in Bombay's Hindi-language film industry that young filmmakers are drawing attention to themselves with offbeat stories and perspectives. All over India alternative cinema is on the rise, bringing forth exciting directors and films waiting to be discovered by German film audiences.